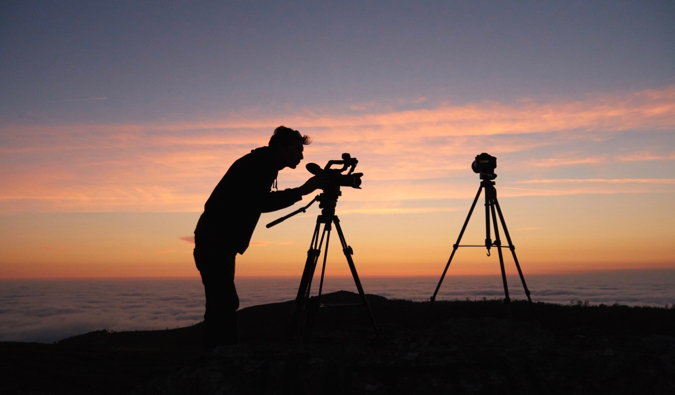 Have you dreamed of becoming a professional photographer? If so, you're not alone. Professional photography is an incredibly rewarding career and it can be the perfect fit for those who have an eye for capturing special moments and reliving them through stunning images. Whether you're looking to become a professional photographer for weddings, portraits, or events, this article will provide some helpful tips on how to start your journey.
Developing Your Skillset
The first step in becoming a professional photographer is developing your skillset. It may seem obvious but having a strong foundation in photography is essential for anyone wanting to pursue it as a career. To do this, it's important to commit yourself to learning the basics of photography such as composition and lighting techniques. This knowledge will help you produce quality images that stand out from the competition. Additionally, it's important to understand the technical aspects of photography such as camera settings and using post-processing software like Adobe Lightroom or Photoshop.
Getting Started
Once you feel comfortable with your skillset, the next step is getting started by finding clients and building up your portfolio. One way to do this is by offering free photoshoots in exchange for model releases which allow you to use their photos in your portfolio or on social media. Another option is joining freelance sites such as Upwork or Fiverr where you can connect with potential clients around the world. Finally, don't forget about word of mouth – tell your friends and family about what you do and ask them if they know anyone looking for a photographer!
Marketing Yourself As A Professional Photographer
Now that you have developed your skillset and taken steps towards getting started, it's time to market yourself as a professional photographer! One way to do this is by creating an online presence on social media platforms such as Instagram or Facebook where potential clients can find and follow your work. Additionally, setting up a website or blog is an effective way of showcasing your work while also providing potential clients with more details about who you are and what services you offer. Finally, make sure that all of these platforms are consistently updated with fresh content so that people know that you're still active!
Conclusion:
If you have a passion for photography and want to turn it into a career then becoming a professional photographer could be right for you! It requires dedication, hard work and skill but if done correctly can be immensely rewarding both financially and emotionally. The key steps include developing your skillset, getting started by finding clients and building up your portfolio as well as marketing yourself online through websites or social media platforms like Instagram or Facebook. Once these steps are complete then all there's left to do is get out there and start shooting! Good luck!