Introduction:
Norway is a country known for its breathtaking nature, and it has long been a popular destination for adventurers seeking to explore the great outdoors. But what makes camping in Norway even more special are the many opportunities for freedom that come with it. There are no fees or regulations here – just you, your tent, and the open skies as far as the eye can see. So if you're looking for an escape from the hustle and bustle of everyday life, then seize the day and explore Norway's wild side!
The Landscape of Norway
From fjords to mountains, forests to glaciers, there's something truly captivating about camping in Norway. The landscape is ever-changing, offering something new around every corner. Whether you're exploring on foot or by bike, you'll never get bored with all that this country has to offer. And don't worry – there are plenty of campsite where you can pitch your tent after a long day out in nature.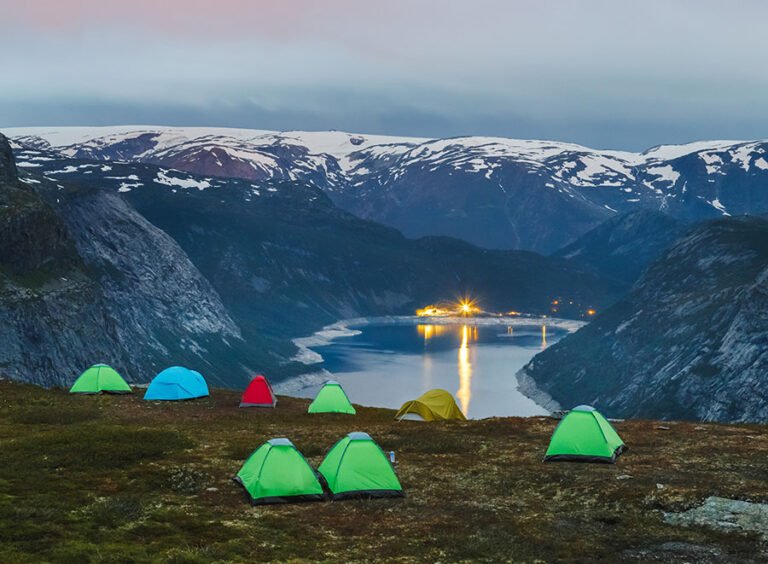 Camping Etiquette In Norway
When camping in Norway, always remember to respect both nature and other campers around you. Do not leave any trace during your visit; pick up all trash when leaving a campsite or hiking trail. Additionally, it is important not to make too much noise when camping near others; keep conversations quiet so as not to disrupt anyone else's peace and quiet experience. Finally, be mindful of any wildlife; do not approach them or attempt to feed them as this could lead to dangerous situations for both parties involved.
Conclusion:
Norway offers campers unparalleled freedom while visiting its stunning wilderness areas – no permits required and no fees charged! All travelers need do is respect their surroundings by adhering to good camping etiquette and leaving no trace behind them at their campsites or on their hikes. So if you're looking for an adventure that will stay with you forever, why not give camping in Norway a try? With so much beauty waiting just outside your tent door, it's sure to be an unforgettable experience!