As a figure skater, you know that your skating dress is an important part of your on-ice look. After all, first impressions are important! A good skating dress can make you look and feel confident, while a bad one can leave you feeling self-conscious and underdressed. So, how do you pick the perfect skating dress? Here are a few tips to get you started.
Consider Your Skill Level
When you're first starting out in figure skating, it's tempting to buy the most beautiful, extravagant dress you can find. However, it's important to keep in mind that your skill level will likely dictate what kind of dress you should be looking for. If you're just starting out, opt for a simple, elegant design that won't distract from your skating. As you become more skilled, you can start to experiment with more intricate designs and bolder colors.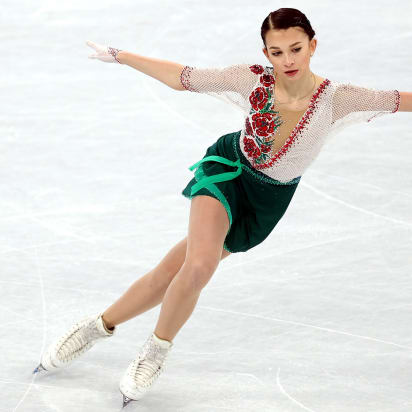 Think About Your Budget
Figure skating dresses can range in price from around $50 to $500 or more. It's important to set a budget before you start shopping so that you don't end up spending more than you can afford. Keep in mind that cheaper dresses are often made from lower-quality materials, so they may not hold up as well to repeated wear and tear. If possible, try to find a dress that's being offered at a discount by a local skating rink or club—you might be surprised at what you can find!
Choose a Design That Flatters Your Figure
Not all figure skating dresses are created equal—some will flatter your figure more than others. If you're not sure what style of dress will look best on you, ask a friend or family member for their opinion. Once you've found a few styles that you like, try them on so that you can see how they look in person. Pay attention to how the dress fits in the shoulders, waist, and hips—you want it to be snug but not too tight.
Don't forget about the accessories! Your figure skating dress should be accessorized with gloves, tights, and jewelry that complement its design. Sparkly earrings and a necklace can add just the right amount of bling, while a pair of warm gloves will keep your hands from getting cold as you skate. Choose tights in a color that coordinates with your dress—black always looks classic and elegant.
With these tips in mind, you'll be able to find the perfect figure skating dress in no time!
From considering your skill level to picking complementary accessories, there are many factors to keep in mind when choosing a figure skating dress. But with these helpful tips, finding the right one will be easier than ever before!
Start by thinking about the level of skating you're at. Generally, beginning skaters will want a dress that is less intricate and more affordable than those for advanced skaters.
Next, pick out fabrics and material that are comfortable for you. Figure skating requires a lot of movement, so it's important to choose fabrics that won't restrict your movements or be too hot while competing. Look for breathable materials such as Lycra, spandex blends or matte tricot to keep you cool while performing your routine.