If you're a high school senior or a college student, chances are you're already thinking about how you're going to pay for your education. After all, the cost of tuition and fees at both public and private colleges and universities has been increasing steadily for years, and there's no end in sight. Fortunately, there are a number of options available to help you pay for your education, including grants, scholarships, and student loans. In this article, we'll focus on student loans.
Student Loans 101
There are two main types of student loans: federal student loans and private student loans. Federal student loans are issued by the government and come with a number of benefits, including fixed interest rates, flexible repayment options, and deferred repayment for students who are still in school. Private student loans are issued by banks, credit unions, and other financial institutions, and typically have variable interest rates and less flexible repayment options.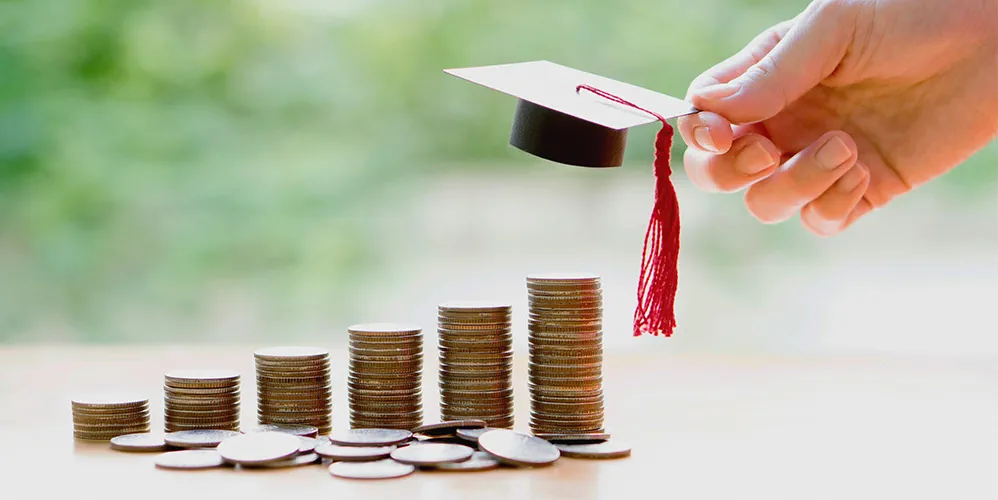 How to Apply for a Student Loan
The first step in applying for a student loan is to complete the Free Application for Federal Student Aid (FAFSA). The FAFSA is used to determine your eligibility for federal aid programs, including grants, work-study, and federal student loans. Once you've completed the FAFSA, you'll receive a financial aid award letter from the school or schools you're interested in attending that will spell out the types and amounts of aid you're eligible for.
If you decide to take out a private loan, you'll need to apply directly with the lender. The process for applying for a private loan is similar to that of applying for a mortgage or auto loan; you'll need to provide information about your income, employment history, credit history, and more.
Tips for Repaying Your Student Loans
Once you've graduated from college or university and begin working full-time, you'll need to start making payments on your student loans. Here are a few tips to help make repaying your student loans as easy as possible:
-Start making payments as soon as possible: The sooner you start making payments on your loans, the less interest you'll accrue over time.
-Pay more than the minimum payment: If you can afford it, try to make payments that are larger than the minimum required amount. Doing so will reduce the total amount of interest you'll pay over time.
-Create a budget: Create a budget that includes your monthly loan payments so that you can make sure you're staying on track financially.
-Consider consolidating or refinancing your loans: If you have multiple student loans with different interest rates or repayment terms, consolidating or refinancing them into one loan could save you money in interest charges or reduce your monthly payment amount.
Conclusion:Taking out a student loan is a big decision that should be made carefully after researching all of your options. However, if done wisely, a student loan can be an important tool in helping you finance your education. Be sure to keep the tips listed above in mind when taking out and repayments on your loan so that repaying it is as easy as possible!