Tutoring can be pricey. But it works. Here's what you need to know.
In the 21st century, tutoring is frequently seen as a necessary cost. Private tutoring is a price many parents pay for students' entry into elite colleges and universities. Tutoring, if done right however, offers highly effective results. Small student-to-tutor ratios in targeted subjects have been shown to seriously improve students' grades and scores.
The idea that tutoring is solely for the elite is also rapidly changing. This is particularly true in the time of Covid-19, when online learning is becoming the norm, not the exception. Online tutoring and education options are often more reasonably priced than their in-person counterparts.
Around the country, schools are considering tutoring to address the problems brought about by the pandemic. Since Covid-19, more students than ever are falling behind grade level. This is true also for students who previously did not have difficulties in school.
Success rates for tutoring in schools make this an exciting possible solution to raise student achievement post-Coronavirus.
Students who fell behind specifically due to school closures may benefit from high-dosage tutoring in the short term. These same students will likely not require this kind of tutoring long term.
GetThere was started by two friends and academic enthusiasts who first met under the terms of tutor and tutee.
Fresh out of Emory University, Alicia was Christian's IB Chemistry, Physics, and sat Tutoring  as he prepared to go into his first year of college at Penn.
Parents are also getting into the act. This is what I did in my family, paying for a tutoring to help my kids learn German. I made sure to do my homework, interview a few different ones before settling one a woman who helped my kids each morning at around 11 a.m.
In the initial stages of implementing a high-dosage online tutoring program, schools might consider including a wider variety of students in tutoring programs (with various achievement levels and academic backgrounds.) The student demographic most likely to have fallen behind during the pandemic are English language learners, students with disabilities, and those with limited access to the internet at home.
Over time, after students who usually achieve at grade level, or above, have caught up on missed material, tutoring programs could prioritize low-performing students. This goes also for students who particularly struggled with distance learning during Covid-19, and require longer term curriculum support.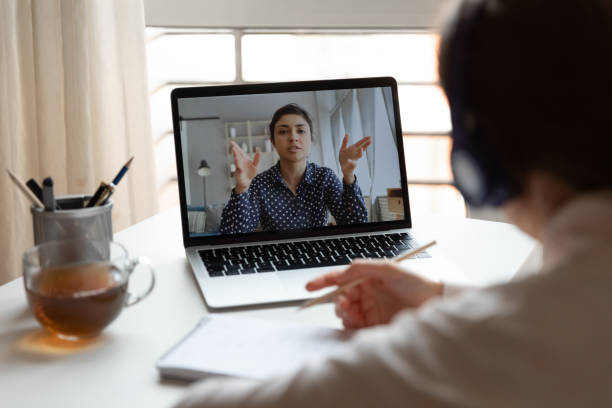 What makes for a good online tutor?
Expertise. Part of what makes tutoring and one-on-one teaching especially effective is pedagogical content knowledge: knowledge of common misconceptions, common weak areas, understanding how to diagnose what's holding a student back, and knowing strategies to address those misconceptions.
Collaboration. Tutoring works best when tutors support students in solving problems themselves. This creates a more active learning environment. Tutors have to hold back however on telling students how to perform a procedure correctly. Knowing how to let students solve problems is really the hallmark of a good tutor. That also means learning methods of giving feedback should be a major area of training for new tutors.
Engagement. Tutors will be more effective if they can spot disengagement or low self-efficacy in students. Lack of engagement often manifests as low-effort responses, diminished communication with the tutor, or signs of frustration. Tutors who know some strategies to re-engage students (e.g., switching topics, reframing the problem, etc.) are likely to be more effective.