Using Microsoft word office, you can convert pdf documents directly. First, open Microsoft Word and you'll land on the start page. To convert your pdf into a word document, it's extremely easy. Select your pdf file and then drag and drop it on Microsoft word. Once you drag and drop it, you'll see a message telling you to now convert your pdf into an editable word document. That's exactly what you want to do. One caveat calls out if your pdf has lots of images and pictures in it might not look exactly like the pdf looked, but it's pretty easy and the text will be an almost identical conversion. You're going to be converting files a lot. You can set it so don't see this message again by checking this box. Otherwise, click on ok to see how it will turn out. You will have your pdf converted into a word document. It will bring the images in and all of the text. The great thing now is you can go in and edit any of the text. It's a pretty good conversion overall. A few things might be missed though, for instance, the bullets may not be maintained; instead, find inserted an x. Overall, you can now edit your word document along with dragging and dropping a pdf into Microsoft word. You're already in word and no longer on the start page. You can go up to the File menu in the top left-hand corner and then click on open. Navigate to where you have your pdf file, then click on browse and locate the file from your computer. Next, click on open. This will also open the pdf file, and then you can edit it.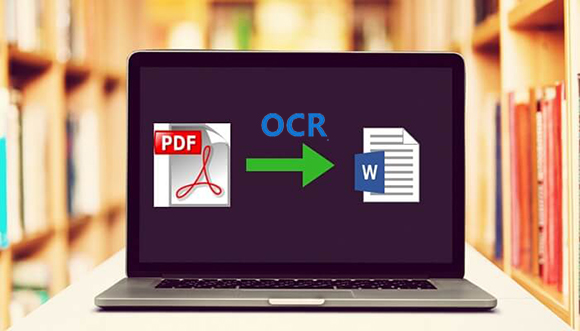 In Microsoft Word, you can convert a pdf to word document on your phone if, for whatever reason, the previous technique did not work. You can use your phone. This could be using an iPhone and will work on either an android phone or on an iPad. The first step is to get the Microsoft office app on an iPhone.  Click into the app store on an android phone, then click into the play store. Next, scroll down and click on search. This opens up the search field and right up in the search field type in Microsoft office. Once done, click on search. You'll see a whole bunch of results. Click on the one that says Microsoft office. If don't yet have it click on install or get in. When the app is established, click on open. This opens up the official app, and by default, you land on the home view. To open your pdf, you can click on this file icon in the top right-hand corner, and you can navigate to where the pdf file is saved. You might have it in one drive SharePoint, or you could also open it from your phonewherever the file is, you can navigate to it. You can even add other storage accounts down below. You can bring in pdf files from one drive drop box, and the list goes on and on.
Back on the home screen, navigate down to the pdf file, click on the pdf that opens it on the iPhone, and you can now see all the details of the file. To convert this into a word document, you will go to the top right-hand corner and see an ellipse. Click on the ellipses within the submenu that appears. There's the option to convert this to a word document. Click on this and now convert your file and like the first procedure, you can now click into it and start editing the text direct. However, there are some slight issues just like before. Instance the bullet points get turned x., which you can edit it. If for whatever reason Microsoft didn't work for you, you also have the mobile office app that you can also use, which is entirely free to download and use.